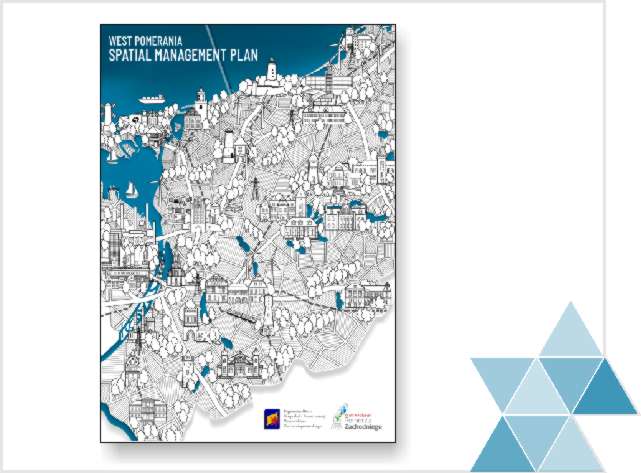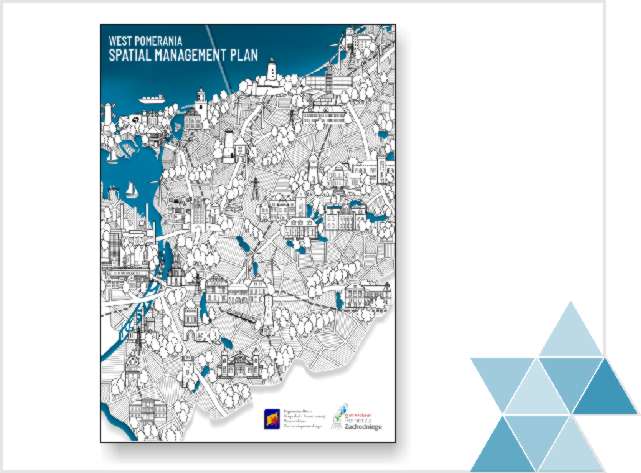 West Pomerania Spatial Management Plan
The plan is a document of the regional nature and one of elements of the holistic approach to the strategic planning , in particular in the context of the coordination of activities of a spatial policy. It identifies such issues as conditions and directions of the province development in terms of the organization of spatial structure (settlement network), technical and social infrastructure, environment protection and location of public aim investment projects. The plan is passed by a province parliament and takes into consideration, but not limited to, assumptions regarding the ideas of the state spatial management and province development strategy.
The valid plan was adopted by the West Pomerania Parliament on 24 June 2020. The change in the plan was aimed at adapting the key planning document of the province to new conditions which had occurred since the adoption of the first edition of such a document. The main change in a paradigm of the state regional policy (KSSR 2010-2020: regions, cities, rural areas) was based on the achievements of the OECD and consisted in:
guiding the public intervention on enhancing the competitiveness of regions and releasing growth processes through a better use of competition advantages and growth potentials
replacement of short-term centrally distributed subsidy model for 'the least privileged areas' with the multi-annual decentralized growth policy model aimed on the support for all regions,
relinquishing dispersed intervention to more selective (focused) investment projects.
The new depiction of  spatial management issues included in the KPZK 2030 consisting in departing from the dichotomy of the spatial planning with social-economic planning on the national, provincial and local level introduces the interrelation of the regional and spatial policy based on the principle of the integrated territorial approach.
The development of the province's spatial policy adopting the spatial order to be its foundation required the identification of the following (within certain strategic goals):
objectives, actions and principles of the province's spatial management;
functional areas, i.e. specific areas of the province, where differentiated actions inclusive of the following  would be carried out, namely:
areas of different potential, development state and growth objectives
areas where economy objectives would have to be balanced against the protection ones due to available natural and culture-landscape resources;
areas of conflicts and risks;
location of investment tasks that would comply with a policy of the province;
tools for the implementation of adopted actions or principles.
The pursue of the regional policy on the basis of a principle of the integrated territorial approach  anticipates  guiding on the use of the endogenic potential and enables interventions that match local conditions.